Welcome to Cambrian Software Inc....


Toronto Software Conference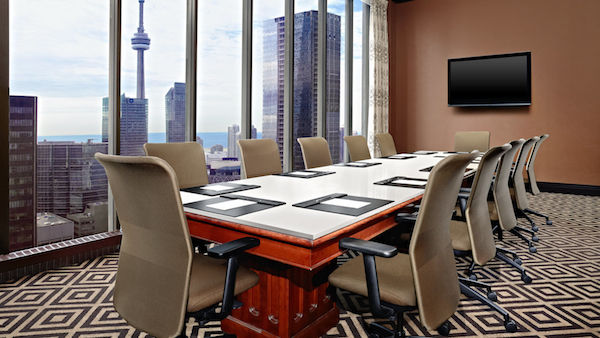 March 6 to 10, 2017 Sheraton Downtown Toronto 123 Queen Street West Toronto, ON





Custom Applications
Cambrian Software Inc. has been helping businesses manage their corporate data and sales processes both inside the corporate network, intranet and on the internet. Our expertise includes e-commerce web applications including consumer and business to business solutions and internal corporate data systems.
Our custom designed solutions work on Windows, Linux and OSX servers utilizing a wide range of data management systems including commercial Microsoft SQL Server, Frontbase, OpenBase and Interbase as well as many open source systems such as Postgresql, Firebird and MySQL. We can find a reliable solution that matches your technology investment budget and at the same time insure upward scalability as your needs dictate.
Cambrian Software Inc. years of experience building custom applications and providing network and server support make us the right choice as your technology partner.
Do you need an inventory management system, an accounting system, an ecommerce web application or an online catelog? For these and many other solutions make Cambrian Software Inc. your technology partner.





Our Technologies
The team of developers at Cambrian Software Inc. work in a variety of technologies including Omnis Classic, Omnis Studio, PHP, ASP, .NET, Coldfusion and others. Omnis Classic and Omnis Studio are products of the Raining Data Corporation and offer one of the best client/server development tools on the market while the Omnis Studio product also offers thin client capabilities. PHP is an open source scripting language that allows us to build dynamic web sites, high end web applications and more. Coldfusion is a commercial product that also offers the ability to produce web applications.
With the variety of technologies and expertise available, Cambrian Software Inc. can offer a range of solutions to our clients.





Products
Cambrian Software Inc. has developed or partnered in the development of several commercial applications, including the ezWebMgr web application, the Lightyear automobile dealer application, the Commerce Court ecommerce application and others. These applications continue to serve clients today.
Are you an automobile dealer looking for a software product that competes with Reynolds & Reynolds or ADP? Our Lightyear automobile dealer management system can save you money and provide tools to make sales happen.
Were you considering an ecommerce website or maybe an online catalog? Our ezWebMgr or Commerce Court technologies could get your site up and running quickly.





Services
Whether you need a network, firewall, server built or systems maintained, the staff at Cambrian Software Inc. can provide premium services that keep your business working smoothly.